Frequently Asked Questions About Auto Transport
How far in advance should I schedule my transport?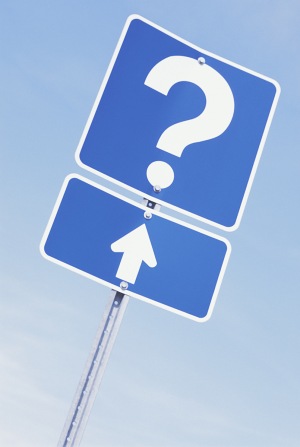 Generally, advanced notice of 7 to 10 days is required to schedule a transport on the next available truck. Because the auto transport industry is route-based, it can be difficult to find a truck to transport your car on short-notice. Expedited pick-ups (with less than 7 day advanced notice) can be arranged but involve additional fees.
Where will my car be picked up?
Dealers Choice offer door-to-door service, which means the transport carrier will come to your house and put your vehicle on the truck in front of you. However, often times even major cities have tiny roads, and trucks can't drive on those small roads. Auto transport trucks can be as long as 75 ft long. If the truck can't get to your house, generally the driver will contact you and let you know that you need to meet them in a nearby parking lot or some other place that the truck can fit in.
Many cities also prohibit giant trucks from going down minor roads (such as suburban roads). This is generally the reason why you may need to meet the carrier in a parking lot or someplace else that the truck can fit in.
Do I need to be present when my vehicle is picked up and delivered?
It is strongly recommended that you (or a person you designate) be present for the pick-up and the acceptance of the delivery of your automobile. The transport driver will inspect your vehicle for damage and provide a condition report for you to sign at pick-up and delivery. Being present at these times ensures that you verify this documentation of your vehicles condition, which is important should any problems arise. If you're the purchaser of the vehicle being transported, the only evidence of the original condition of the automobile is the documentation provided by the seller and acknowledged by the carrier driver. You should take the time to inspect the automobile for any damages that may have occurred during transit.
What type of truck will my vehicle travel on?
Most of the time, your vehicle will be transported on an car hauler with room for 8 to 10 cars. These are the types of trailers used to transport new cars to automotive dealerships. The trucks are quite a bit longer than a conventional moving van or a normal semi trailer. Urban areas are most often accessible for pick-up and delivery service to your doorstep. Keep in mind that because of the height of these trucks, and the lack of maneuverability, they sometimes cannot always travel onto rural streets, especially areas off the main roads that have low hanging trees or low clearance bridges. It may be possible for you to use a local service with a smaller truck, if we encounter any restrictions in reaching the exact location for your pick-up or drop-off.
What are the minimum/maximum clearances if my vehicle has been modified?
It is important to let us know if you have made any permanent modifications to your vehicle such as a lift kit. No one wants any surprises at the time of pick-up that would delay your transport. Transport carriers require a minimum vehicle ground clearance of 4″ to ensure safe loading and unloading. Additionally, most transport carriers require that your vehicles height does not exceed 7' (seven feet).
Can I put things in my vehicle?
This practice is discouraged. Putting a few items in your truck is OK, but generally not much more than that is allowed. Auto transport companies must abide by Federal laws and aren't licensed to transport household goods. The general rule of thumb to follow is that less than 100 pounds of "stuff" in the trunk are OK, but no items or boxes should be loaded in the passenger compartment. Additional items may shift during transit, damaging your vehicle's interior. Additional contents may also block the driver's view when loading or unloading your vehicle. It is also important to note that any personal items left in your vehicle are solely your responsibility. Damage or loss of any kind for any reason is solely on you. Personal items are not covered by the auto shippers' insurance policy.
How long will it take to ship my car?
The majority of auto transports take between one and two weeks (depending on distance). It is important to understand that transport drivers are limited by law to a specific number of miles and hours that they can drive per day. Other variables that may affect transit times include deliveries along the way, severe weather and road conditions.
What method of payments are accepted?
Dealers Choice accepts credit cards for deposits. The remaining balance is paid to the transport carrier upon delivery by cash, money order or cashier's check.
How can I check on the progress of my auto transport?
The transport driver will provide you with their cell phone number, which will enable to contact them at any point in transit. You can also call Dealers Choice Customer Service at any time and we will contact the driver on your behalf.
Is my car insured during transit?
Yes! All auto transport carriers are required by law to carry insurance to cover your vehicle during transit. In addition, Dealers Choice carries umbrella coverage that provides an extra level of protection. It is important that the vehicle inspection report is completed and signed by you and the transport driver on pick-up and delivery. Retain a copy of this and inspect your vehicle carefully. Take the time to do a comprehensive inspection and if you believe that damage occurred during the transport write up the details on the report and have the driver sign it. This is the driver's acknowledgement that damages may have been caused during transit. Any claims must be validated by this documentation.
What happens if my automobile arrives damaged?
While most auto transport is hassle free, unfortunately accidents do occasionally happen. If you believe that damage occurred during the shipping of your automobile work through the system properly to ensure that that your claim will be processed promptly. The initial pick-up inspection report will be compared to the delivery inspection report to verify the condition of your automobile before and after transit. Both your signature and that of your transport driver represent the acknowledgement of the actual condition. At the time of delivery if you notice any damage make sure to document this on your bill of landing and again, make this acknowledgement with your signature as well as your drivers.
Who will be driving my car?
Generally, the auto transport driver is the only person that will be driving your car. Your vehicle may be loaded and unloaded from the transport carrier occasionally throughout the shipping process to make the best use of the space on the trailer, but otherwise your vehicle shouldn't be moved.
Is my car going to be staying on only one trailer truck?
Generally, yes. Normally your vehicle will remain on the truck that picks it up until it is delivered. If there is a mechanical problem with the truck it is possible that your vehicle will be placed on another truck.
What is an oversized vehicle fee?
Some vehicles are much larger than traditional passenger vehicles. Most full size SUVs fit in to this category. Because of the extraordinary dimensions, these vehicles take up the amount of space normally used for two vehicles, thus resulting in the need for an "oversize" fee.
How do I prepare my vehicle?
Please have a no more than 1/4 tank of fuel, remove all personal items from your vehicle, repair any chips and/or cracks in your windows and make sure your vehicle is prepared for changing weather conditions.
What if my vehicle is inoperable?
Inoperable vehicles must roll and steer, but can indeed be shipped. Additional fees apply when transporting inoperable vehicles since specialized equipment is required to load and unload the vehicle. This equipment is not standard on every transport carrier. Additionally, inoperable vehicles are typically loaded in a position on the carrier where they will not need to be moved during transport, which can require additional loading and unloading time.
What is the difference between a broker and a carrier?
Auto transport brokers like Dealers Choice connect you with transport trucks. They rely on their knowledge of the transport industry to provide the best service and to provide an extra level of protection and peace of mind. The carrier is the actual transport truck or transport company that handles the physical transport of your vehicle.
Why do I need to pay a deposit?
A deposit is required to insure that you are actually placing an order and not just shopping for quotes. A deposit must be received before we dispatch the transport carrier to ensure that the transport carrier is not travelling to pick-up a vehicle that is no longer going to be transported by them.
What if I have a change in plans? What do I do?
Changes are not a problem. Dates and addresses can be changed just by giving us a quick call. There will usually be no charge for an address change if it is in the same city or adjacent town. Dates can be changed at no cost for up to one month after the original booking date so long as the change is made in advance of the driver coming to pick up your vehicle. In the event of a cancellation, we will return your deposit unless the cancellation is made after a driver has been booked.
What kind of vehicles does Dealers Choice ship?
Dealers Choice will ship cars, SUV's, Trucks, over sized trucks, exotic, classic and custom vehicles.