Company Relocation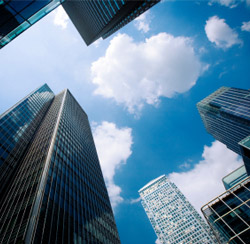 You've been transferred. You finally got that promotion. And now you have to move your family, your house and your car.
Now what? Moving can be stressful and so can transporting your vehicle, and finding the right company to work with can be time consuming. Let Dealers Choice's team of Vehicle Transport Specialists take care of the details of shipping your car so you can focus on moving your family and getting ready for the next chapter in your career.
Dealers Choice understands the time sensitivity to your move and the fact that you need someone you trust shipping your vehicle.
Our Dealers Choice Vehicle Specialist will work with you to answer any questions and will even work with your company to handle any last-minute details before the transport of your vehicle.
Some points to remember before and after your vehicle arrives:
1. Never pack belongings in view inside of the car.
2. Pack a limited amount in the trunk.
3. Ask your Dealers Choice Transport specialist about our "Cargo Insurance."
4. When you arrive at your destination, call your Dealers Choice Vehicle Specialist to let them know you have arrived and they will let you know when your vehicle will arrive.
5. Make sure you carefully inspect the vehicle with the driver to make sure their were no damages incurred during transport.
6. Lastly, you will receive a customer survey on your Dealers Choice experience and your driver's performance. Please make sure to fill out the information completely, enabling us to continuously evaluate our carriers and our level of service to keep customers like you happy.
The Dealers Choice difference is to give you peace of mind, a sense of security and the assurance that your vehicle is being transported by professionals who care about you and your vehicle.